Books – overview
Integrating Renewables in Electricity Markets: Operational Problems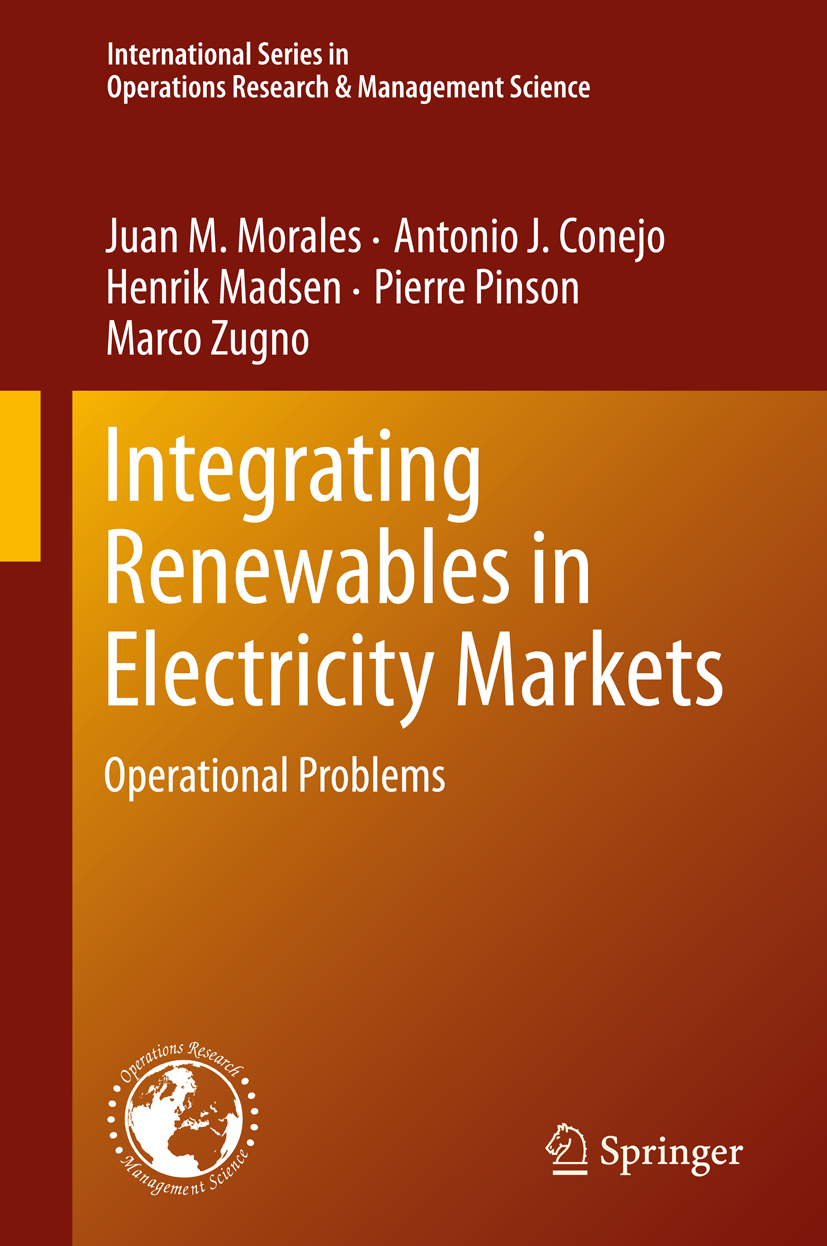 This book was produced by a team of expert academics, including Juan Miguel Morales, Marco Zugno, Antonio Conejo, Henrik Madsen and I, with various background knowledge on renewables in electricity markets. It is intended to have textbook value, with both introductory material on renewables in markets, while gathering more advanced material for postgraduate students and researchers who aim to do more on that topic. Exercises and example GAMS code is also provided. The book was published by Springer, International Series in Operations Research and Management Science, at the end of 2013.
Here is the link to the Springer page for that book: http://www.springer.com/business+%26+management/operations+research/book/978-1-4614-9410-2
Forecasting Wind Power Generation: Statistical Methods in Theory and Practice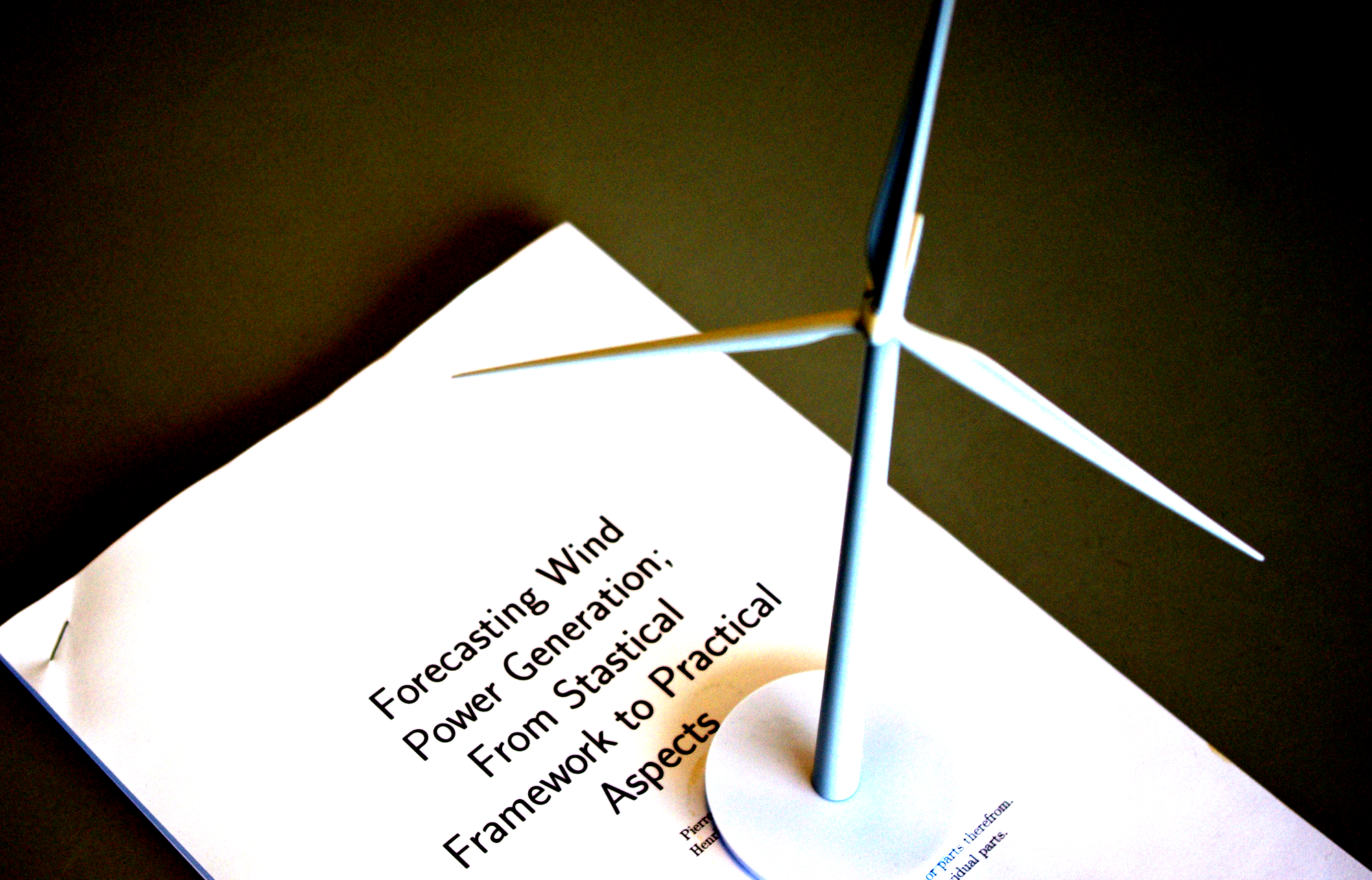 I finally convinced myself that part of my recent works, ideas and experience with wind power forecasting should be compiled into a book. The writing of this book is still in progress – it will come along with datasets and R functions, for educational purposes.
News and updates
My links